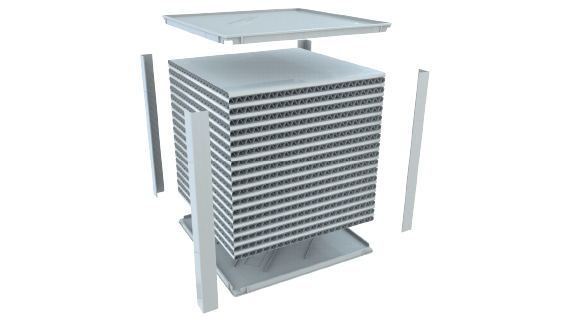 The heat exchangers are made with the face overall dimensions of 200×200 mm, 250×250 mm, 300×300 mm, 400×400 mm and 500×500 mm. The heat exchanging plates have the depth from 100 mm up to 400 mm.
The accumulating mass consists of aluminium waveform plates, that are laid perpendicular to the channel direction. The wave height is 2.7, 4.5 and 6.0 mm.
The vapour-permeable membrane is located between the aluminium plates. This design keeps the two air streams fully separated.
The casing has no movable parts and is made of various materials.